Holston Valley Welding Section Mini-Trade Show
---
To celebrate National Welding Month, the Holston Valley Welding Section would like to invite you to attend a welding show featuring Airgas and Lincoln Electric. Open to students, certified welders, welding instructors, and industry recruiters.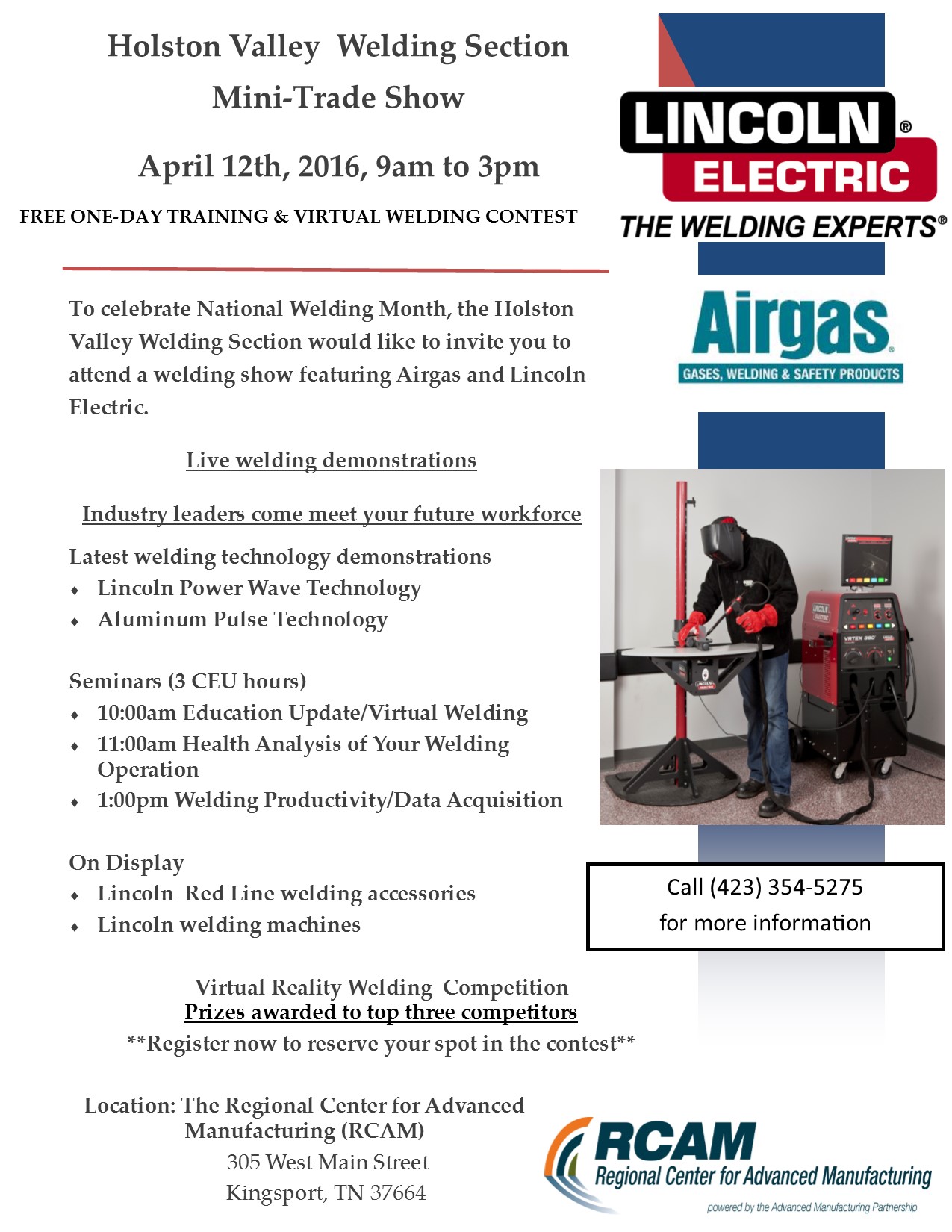 Maximum enrollment for the seminars is limited to 65.
Maximum number of participants for the virtual welding competiton is 20 competitors.
COST: There is no cost for this.
LOCATION: The Regional Center for Advanced Manufacturing (RCAM) at 305 West Main Street, Kingsport, Tennessee.
INSTRUCTIONS: Click on "Add to Cart" then follow the on-line instructions to complete the registration process. A confirmation email will be sent to you when your registration has been processed.
If you encounter any problems, please call 423-354-5275.
Product Summary
Available Seats : 39
Tuesday
9 AM to 3 PM